The first major scandal: Doggate 2020. The Twitter account of the First Dogs has been suspended.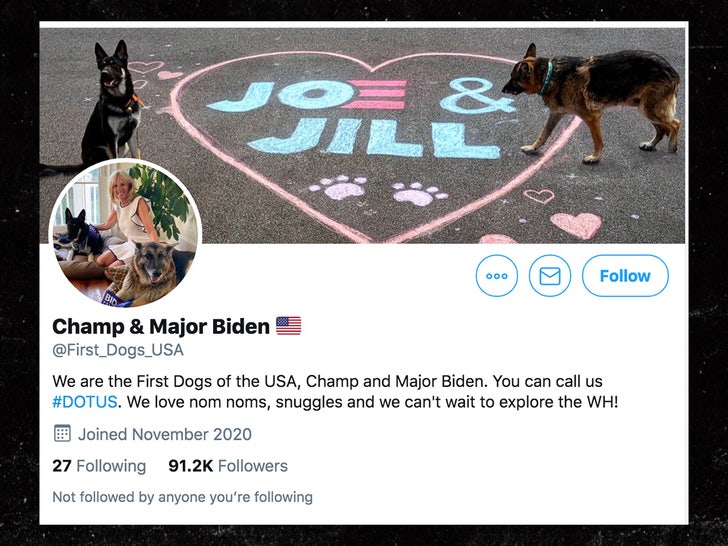 https://twitter.com/First_Dogs_USA
---
https://buildbackbetter.com/news/
Chief of Staff: Ron Klain
I have bee reading about possible contenders for a a Biden cabinet. I keep coming across two names for Secretary of Treasury: Bernie Sanders and Elizabeth Warren. I don't see how either will get through the confirmation process in the Senate.
With regard to cabinet picks in general, I wonder if he will go the "acting secretary" route (as DJT did) if he faces an blatantly obstructionist Senate.
---
Posts: 5591
Joined: Tue Aug 02, 2011 3:18 pm
John Kerry as Climate Czar, hahaha. You just can't get rid of this fucking guy. He's a political hack, and somehow he keeps getting jobs. He's turned failing up into an art form.

I guess this is part of getting back to "normal" .... bringing back in old establishment career politicians.
---
Jay Inslee should have been a no brainer for that post.
---
It will be interesting to see if any stalwart progressives (Warren/Sanders/etc) will get any posts....i really doubt it.
Squad probably not interested but couldn't imagine that anyways....
---
I have to say I really enjoyed the day from watching the inaugeration earlier to this evening's festivities. Everything was done really well.And how about those fireworks at the end- WOWZA!



---
---