Just an average Thursday
---
Posts: 5268
Joined: Tue Aug 02, 2011 3:18 pm
So about a month ago, I noticed my dog Kahlua had chipped the probably the top 1/8th inch tip off of one of her lower canines. I could see the dark "pulp" in the center of the tooth. Long ago we stopped letting her play with stuff like cans and her metal bowls (see the video I posted last year in the dog thread) when it became obvious she could wreck her teeth being so crazy. But she still likes to sneak and grab large rocks and juggle 'em in in her mouth when no one's around. I've found golf ball sized rocks under my pillow.

So I took her to the vet who said she'd probably need the tooth capped and gave me the name of one of only two animal dentists locally that do such stuff. It took weeks to get in to see the guy and late last week, I finally got her looked at. Dentist tells me she'd likely need a root canal and crown depending on what an x-ray would show. The odds of infection already rotting out the inside of the tooth right up to the gum line was almost a certainty. The cost was going to be about $2,600. Luckily, my wife and I (ok, my wife suggested it and I said ok) got full coverage pet insurance when we got her and we'd only have to pay about 10% of the total but we'd still have to pay upfront the whole amount and wait about 2 months for the reimbursement.

So I take her in Monday morning for the procedure and late in the day I get the call to come and pick her up. Turns out her tooth has healed itself to a degree that the tip was sealed off, no infection at all and she didn't need a crown, much less a root canal. Total cost, about $300 (I'll get back about $270).
---
First time I sold tickets on facebook and I didn't get robbed nor killed
---
Didn't exactly make my day, but it was nice. Had an appt in Hollywood today and my nav system rerouted me through Wilton Pl....on the way back I put on some old demos and cruised by. It's a bitchin house notwithstanding the history.
---
That an item I ordered the other day decided to take the long way to get to me, instead of just traveling right up the coast
Nov 29
7:44 pm
Left FedEx origin facility IRVINE, CA

Nov 30
10:51 am
Arrived at FedEx location MEMPHIS, TN

Dec 01
3:14 am
Departed FedEx location MEMPHIS, TN

Dec 01
5:10 am
At destination sort facility PORTLAND, OR
---
That's how FedEx works...


---
Posts: 1664
Joined: Wed Dec 28, 2011 9:20 pm
Location: Queens
i won the hamilton lotto today! christmas miracle!

i saw it last year as a grad present to myself ($200 a pop tho). now ill be paying $10 to see it. its amazing and this rocks.
---
Scored a free espresso machine today!
I was talking to a friend of mine about buying one and she said that she would give me hers because she and her family never use it!
Tested it out...works great!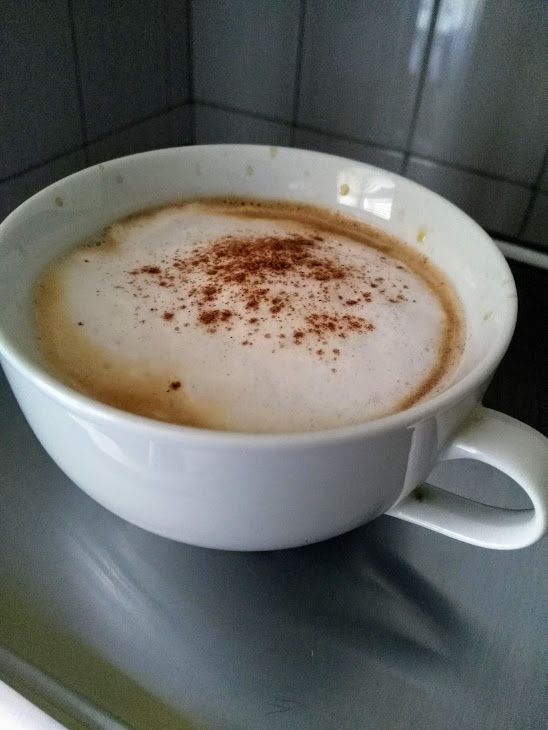 ---
This morning around 5 in the AM my dog was in the backyard when she started barking up a storm. Now she barks outside pretty much every time she goes out (which I don't like, but she is a dog and it's what dogs do) but this was a ridiculous amount of barking even for her. I thought that maybe she had a deer trapped back there or a raccoon when I went out to get her to bring her back inside (one of my major pet peeves are dog owners who allow their dogs to bark for extended periods outside without shutting them up) Anyways I went outside to bring her in when I noticed her aggressively barking while looking up into a tree. I thought "oh, probably just another raccoon", only when I got close enough to look up into the tree I saw that it was a bobcat in the tree! It was the first time I've ever seen a bobcat and I was surprised at just how much larger it was compared to my dog (she is a Rat Terrier) but she somehow managed to chase it up the tree instead of getting attacked by it.
I scooped my dog up and put her in the house and then grabbed a camera hoping to get a picture of it. Only by the time I got the camera and went back outside (maybe took 35 or so seconds) it was gone. So the two most exotic animals that I've seen, a porcupine and now this bobcat I failed to get pictures of. Still cool though, but now I'm kind of worried about letting my dog out by herself
---