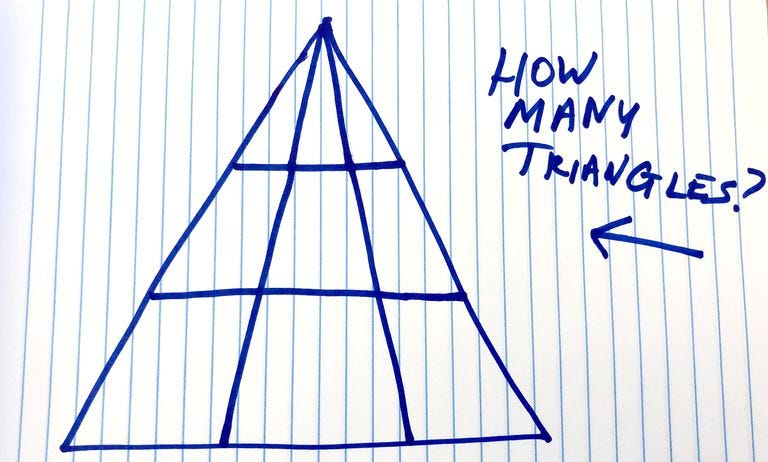 I didn't come close.
SPOILER: The Answer is below.
18
---
More if you use the lined paper
---
Nice.
I got 17 with drawing it out.
Thanks, i needed a little diversion just now.....
---
18.

With these types of teasers, just carefully break it down. Use the same pattern for each distinct section. There are three separate tiers of three thinner triangles, two medium, and one large. That's 6x3.
---